back to insights
next insight
GuideVision participated at Zukunft Personal Sued 2019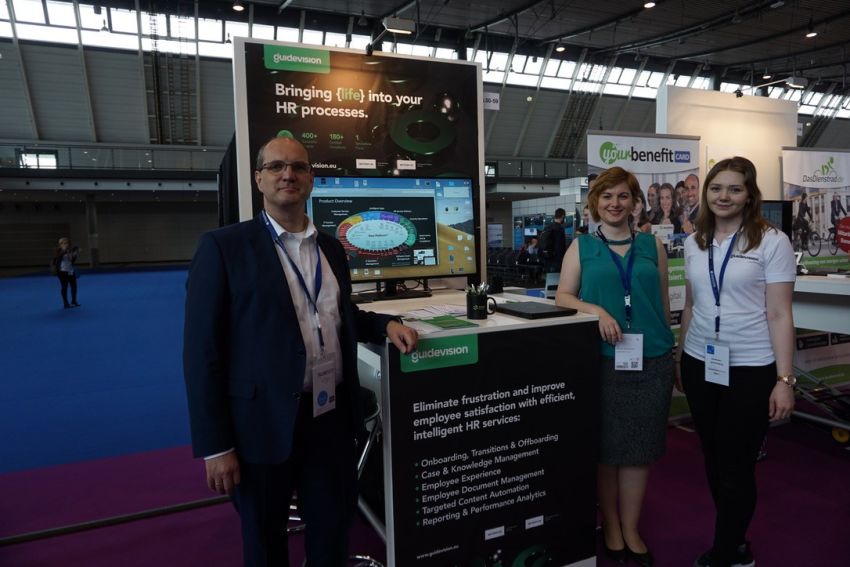 On April 9 - 10th, GuideVision participated at Zukunft Personal Sued conference, the largest trade fair for human beings in Europe and Germany's most important meeting point for HR managers.
At our booth, there were no traditional lectures, but interactive, specific conversations in an informal atmosphere. The visitors could watch every hour 15 minutes live demonstration of how ServiceNow brings life in their HR everyday operations and how GuideVision could help them. We had discussions with HR decision makers and executives from companies, governments, non-profit organizations, and many more interesting people.
We consider our participation at Zukunft Personal 2019 to be a success mostly thanks to visitors! It was a pleasure to meet you and we enjoyed having so many inspiring conversations. The number of visitors exceeded our expectations and we would like to thank each and every one of you – who visited our booth. Thank you for taking the time to chat with us and we hope to hear from you soon!
If you have any questions or if you would like to receive more information about our services, please feel free to contact us at sales@guidevision.eu.