back to insights
next insight
About the role of ServiceNow consultant at GuideVision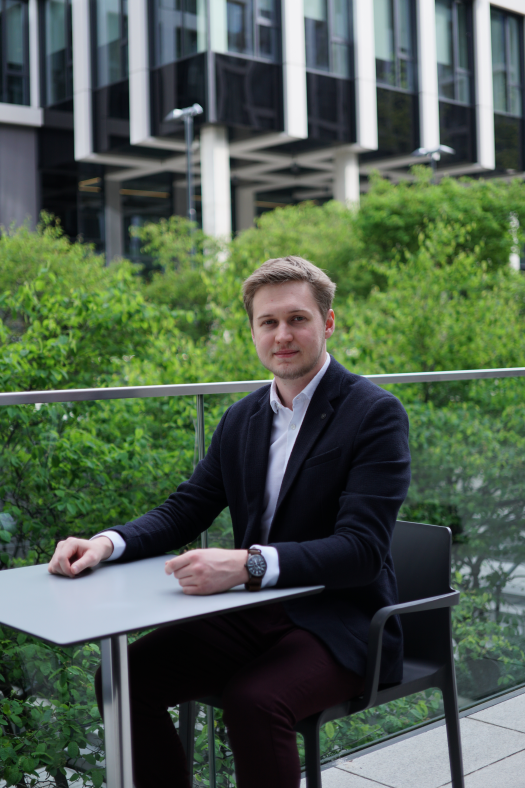 The coronavirus pandemic, combined with the subsequent lockdown and its strong negative impacts on the economy have been very bad news indeed. So here's some good news: GuideVision is still hiring. Specifically, GuideVision is hiring consultants for our technical team.
GuideVision is a leading company providing services, support and development based on ServiceNow, and our enterprise solutions power a number of Europe's leading companies. We're continuously looking for junior and senior consultants to work with solutions primarily on the ServiceNow Platform mainly with technologies such as JavaScript, AngularJS, Bootstrap and REST APIs. Technical consultants are responsible for successfully implementing and customising the ServiceNow Platform for our multinational customers.
We spoke recently with Senior ServiceNow Consultant Filip Vacula about his experiences working at GuideVision, as well as the nature of the work he does.
"GuideVision's approach is very much oriented toward quality. I think that's the right approach, and that's helping us to attract new clients," Filip said, explaining that working at GuideVision has helped him to advance professionally on multiple levels.
"I've worked at GuideVision for 5 years now, and I started as a junior consultant when I was a 2nd-year student in applied informatics at the University of Economics, Prague. I didn't think the combination of IT and economics was a good idea at the time, but then my experience at GuideVision showed me what a great benefit that actually is," Filip explained.
Working at GuideVision while attending university helped him gain valuable work experience. "At the University of Economics they're very much oriented toward programming in languages like Java, so I was able to learn JavaScript at GV, as well as web development on the front end."
The position of senior consultant requires various project roles: Business analyst, solution architect, tech lead, managing consultant. Senior consultants prepare business proposals, analyse customer requirements, improve processes and develop technical solutions. A substantial part of their responsibilities include technical activities such as coding, customizing and tuning the ServiceNow platform and integration with external systems.
"I've had good career development at GuideVision. When I started, the only other experience I had was as a video game tester, but I've learned a lot here. We have an adaptation plan for new employees which includes a basic introduction to JavaScript, and that helped a lot. It's primarily about ServiceNow - it's a pretty different platform than others, and it's a big platform, so the basics focused on maintenance and working with ServiceNow".
At GuideVision, senior consultants implement solutions for enterprise customers based on the ServiceNow platform covering the following IT and business domains:
ITSM, ITOM (event management, discovery, cloud management)
HR service delivery and project management including agile development
Financial management, including cost management
GRC, security operations, customer service management
Field service management
Various business service management areas, e.g. marketing, legal, facilities etc.
Development of custom applications to automate various business processes or agendas
Soft skills are also very important in the job. Senior consultants have to communicate daily with customers, provide guidance and enable them to implement the best solutions. Participation in pre-sales presentations and workshops is also part of their job.
"In my 5 years at GuideVision, I've been able to work with a number of different companies in our portfolio," Filip explained. "One is a major international logistics company, and there was a telco company, a bank, and an IT services company. Each of the companies use ServiceNow, but completely differently. Every company has business processes in ServiceNow, but they have a lot of different approaches to it. It's very different, and the human factor plays a larger role than I'd originally expected. Some clients seek to maintain good human relations, and that's something I appreciate."
Filip Vacula experienced first hand the career growth junior consultants at GuideVision receive while learning the ServiceNow platform from experienced mentors. Experience with object-oriented programming, strong knowledge of web technologies, analytical thinking, and strong communication skills are required, as is fluency in English.
"Now I'm working with clients in a technical-management role," Filip said. "I really appreciated that my team leader looked at my stronger attributes and helped me to develop those."
"I like the team at GuideVision. They're very good people there. They're very kind, very good to work with, and they work very well together. I was very glad to take part in events like their team building because I was able to feel like I was part of a family."
If you think this is a good fit for you, check out the job descriptions for ServiceNow Consultant, and please get in touch with us.
It Recruiter at GuideVision contact:
tomas.loub@guidevision.cz
+420 778 431 216
Subscribe to our newsletter
Thank you!
You have successfully subscribed to our newsletter.
Please enter your details